Bahamas Map          San Salvador          Map Master Plan Map        Buyer's Info
 
 
Have you ever dreamed of owning a piece of Paradise with amazing untouched powder white sand beaches, surrounded by crystal clear turquoise water?  If your answer is yes, then your dream has just come true! 
180 miles southeast of Nassau is one of the few Bahamian Family Islands that is still in its pristine state called San Salvador! San Salvador was the first land sited in the New World by Columbus in 1492 and upon reaching its shores he planted the Spanish flag and named it San Salvador meaning "Holy Savior" A white cross now commemorates his landing!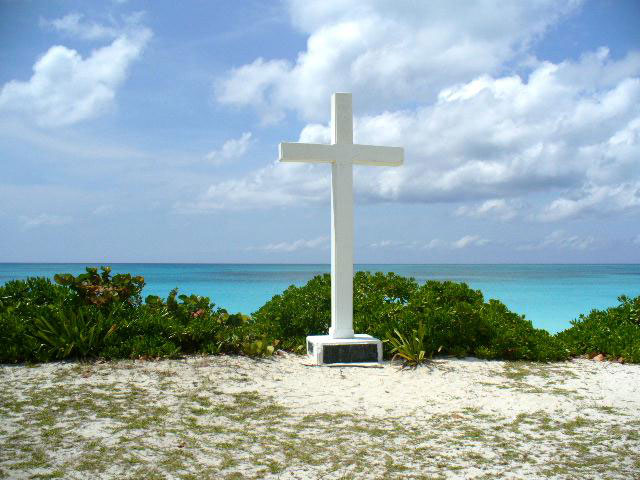 San Salvador has over 30 miles of breathtaking beaches and is also famous for its world class diving with over 80 sites offering visibility of up to 250ft. Its amazing reefs, vast undersea caves, and numerous ship wrecks are teeming with colorful marine life waiting for you to explore.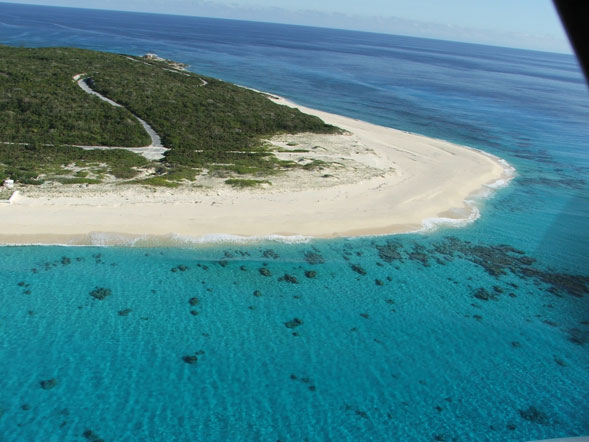 Recently, the Bahamas have been experiencing a building boom in the resort and home development sectors. Amazingly, San Salvador is one of the few Family Islands that has been left undiscovered by developers. The result of this is an incredible once in a lifetime opportunity to invest in affordable beachfront property before it is too late and prices rise dramatically!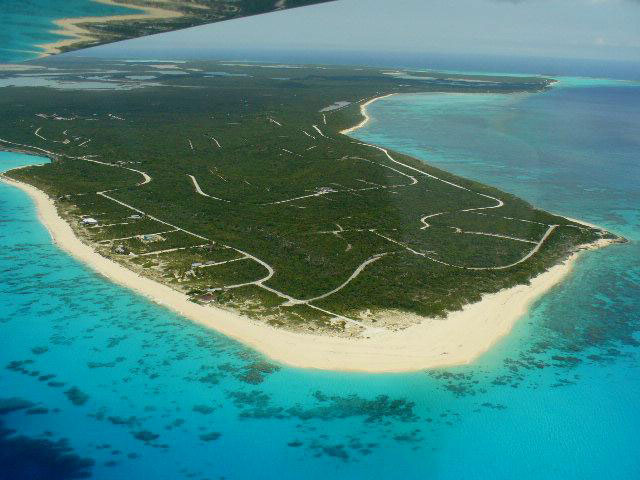 San Salvador Island Pictures :
San Salvador International Airport handles weekly jet flights from U.S., Canada, France, and daily flights from Nassau.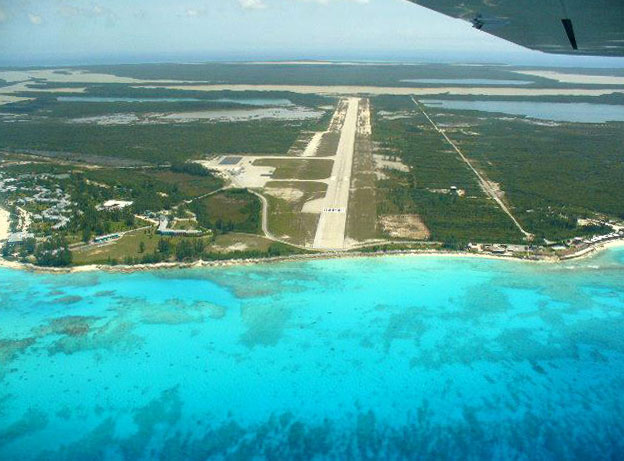 Cockburn Town is the capital of San Salvador.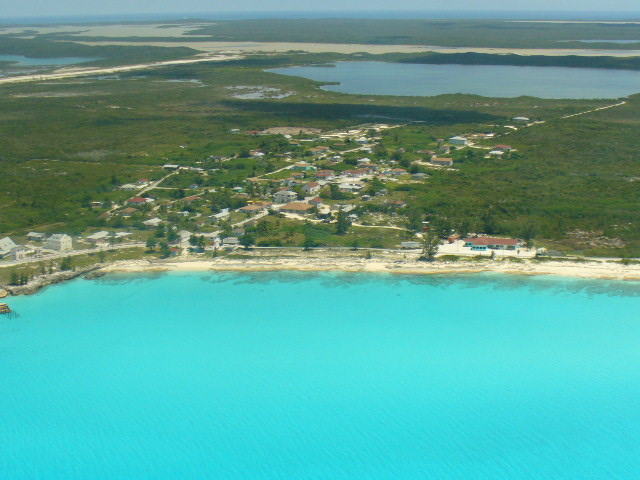 Entrance to Pigeon Creek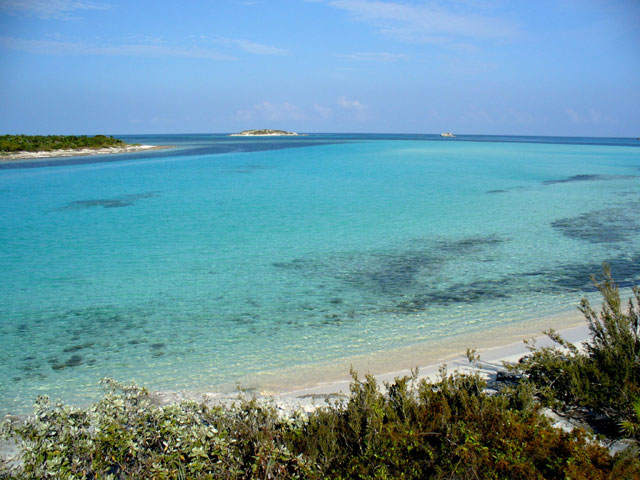 New custom beach house built by our home building division.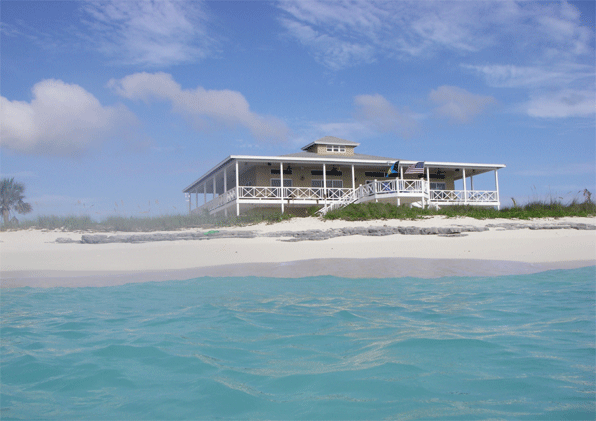 Club Med is the only major hotel on San Salvador.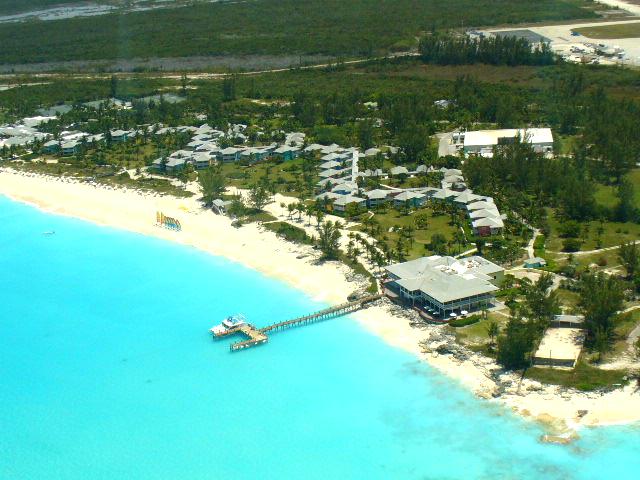 ��